Eggs, milk, and roller skating.
Talk about one-stop shopping.
Rolladium started out as a very small roller rink attached to a grocery store bought by Tony and Alice Anselmi, in 1942.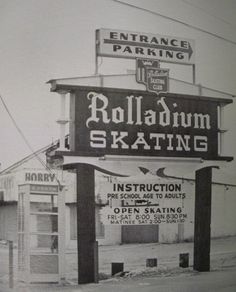 As the years went by, it seemed only natural that their two children, Bert and Laurene, would develop an interest in roller skating.
The interest grew into something more like an obsession, with Bert and Laurene becoming competitive roller figure skaters (like ice figure skating but on wheels). Laurene, especially, developed into a superstar and repeat gold medalist at the U.S. National Championships.
It bothered Tony that Bert and Laurene had to travel to Detroit in order to practice on a competition-sized skating floor, so with Bert by his side, Tony built a rink on the lot beside his grocery.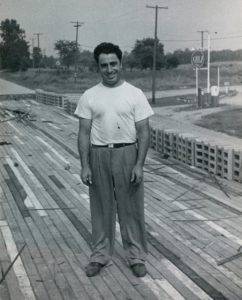 A rink with a premium, full-sized, Maple rotunda floor.
The Rolladium opened its doors to the community in 1950, run by Bert and his wife, Lynn, along with Laurene and her husband, Bud Patton.
Over the decades, the Anselmis and Pattons built a skating club that produced generations of national champions—a tradition that continues to this day—and a business that became a family favorite in the Waterford area. With people who skated at the Rolladium as kids returning years later with their own children.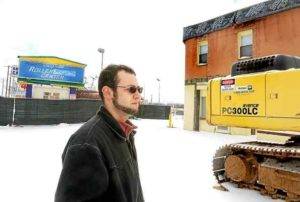 We're still family-oriented and family owned and operated. In 2007, Kurt Anselmi took ownership of his father's business and continued his legacy. An exceptional skater and businessman and attorney, Kurt combined his skills to benefit the sport of roller-skating. Today, Kurt's son—Tony Anselmi—is at the helm as general manager, marking our fourth generation of family leadership.
Update: We are greatly saddened to share this news: On January 19, 2017, Kurt Anselmi passed away. His achievements were many and his legacy lives on. Please see Kurt's memorial. And know that our family welcomes you and your family in Kurt's honor.
[Best_Wordpress_Gallery id="3″ gal_title="Historical"]