Sky Trail Discovery Ropes Course.
Exciting. Edgy. Fun.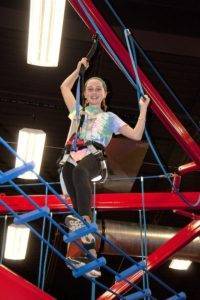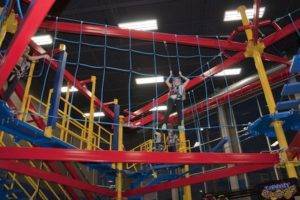 Rolladium's two-story SkyTrail ® Discovery Ropes course is the first of its kind in Waterford. With suspension bridges, tightropes, cargo nets, swaying ladders. And Southeastern Michigan's only SkyRail.
The course offers every climber a unique adventure — from experienced athletes to first-timers. Kids of all ages will love it. Even grown-up kids.
Get your online waiver form here.