Sky Trail Discovery Ropes Course.
Exciting. Edgy. Fun.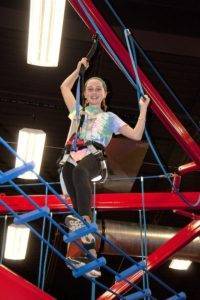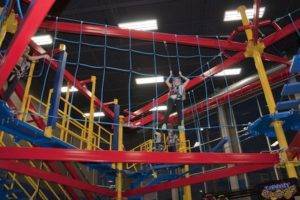 Our ropes course will be closed until further notice.
We apologize for the inconvenience and look forward to getting it running again soon– we miss it too!
Rolladium's two-story SkyTrail ® Discovery Ropes course is the first of its kind in Waterford. With suspension bridges, tightropes, cargo nets, swaying ladders. And Southeastern Michigan's only SkyRail.
The course offers every climber a unique adventure — from experienced athletes to first-timers. Kids of all ages will love it. Even grown-up kids.
Get your online waiver form here.