Need more than a party room?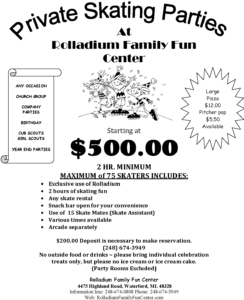 How about the whole rink?
Imagine having the whole roller rink and ropes course for your group's personal use.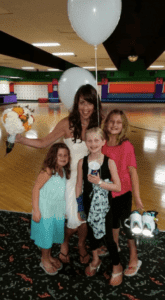 Enjoying the games arcade with your family or friends. Our private events are great for all occasions, including but not limited to:
Birthday Parties
Church Groups
Company Parties
Girl/Boy Scouts
Wedding Receptions (Yes, really!)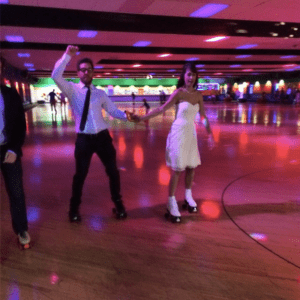 *In the case of wedding receptions, you may provide your own catering.
For private rink reservations, please call 248-674-3949.