Need more than a party room?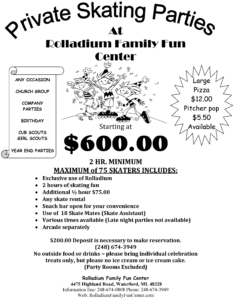 How about the whole rink?
Imagine having the whole roller rink for your group's personal use – including our arcade! Our private events are great for all occasions, including but not limited to:
Birthday Parties
Church Groups
Company Parties
Girl/Boy Scouts
Wedding Receptions* (Yes, really!)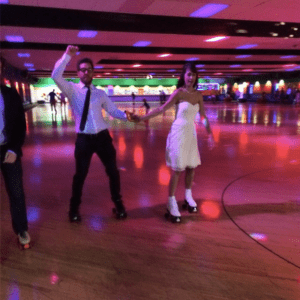 *In the case of wedding receptions, you may provide your own catering.
For private rink reservations, please call 248-674-3949.