Any party is more fun on wheels.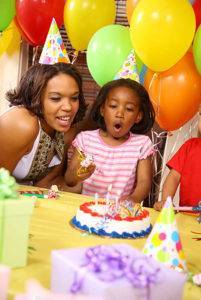 What's new about our parties?
Our 5,000 square foot expansion includes three individual party rooms. So each party will have a brand new room of their own for a more personal celebration.
What sorts of parties do we host?
We host birthday parties for children, teens and young-at-heart adults. We also host private parties for school and church groups, scouts, family events and more. See private parties and events.
Can our party use the ropes course?
Parties have the option to access our new seven-pole Sky-rail® Discovery Ropes Course. This adventurous experience keeps the fun going–even outside of the party room.
How do I pay for the ropes course?
You must let us know when checking in on the day of party how many participants will be doing the ropes course. Payment is $5 per-participant and must be made individually upon entry to the course.
Can I book a party online?
We are currently in the process of building our online booking system. For now, you can call 248-674-3949. Please book ten days in advance. Payment is due at the time of booking.
Why the one-hour time limit to the use of the party room for birthdays?
We ask that you understand our one-hour, party-room time limit because other parties are usually scheduled directly after. But that's just for the party room. You can skate for the entire session!