Any party is more fun on wheels.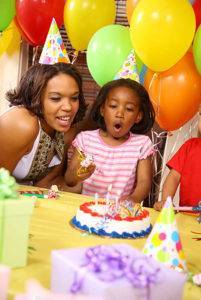 What makes a Rolladium party so fun?

Our 5,000 square foot expansion includes three individual party rooms. So each party will have a brand new room of their own for a more personal celebration.
What sort of parties do we host?
We host birthday parties for children, teens and young-at-heart adults. We also host private parties for school and church groups, scouts, family events and more. See private parties and events.
Can our party use the ropes course?
*Please note* At this time, the ropes course is CLOSED until further notice. We miss it as much as our guests do, and as soon as it is available again, we'll be happy to let everyone know! This does mean that parties will not have access to the ropes course until further notice.
ONCE OUR Sky-rail® Discovery Ropes Course OPENS BACK UP Parties will have access to the ropes course! This adventurous, two-story, activity course includes suspension bridges, tight ropes, cargo nets, and swaying ladders.
Keeping the fun going – even outside of the party room.
How do I book a party?

In the future, there may be an online booking system available. For now, please call us at 248-674-3949 for booking your party. Parties must be booked at least ten days in advance. Payment is due at the time of booking.
Why is the use of party rooms limited to one hour?
We're so happy that Rolladium parties are in high-demand. Since this is the case, however, we ask that our guests understand that party rooms are limited for one hour use. Party rooms are a perfect time for pizza, cake, refreshments, and (of course) presents! After that, our staff needs adequate time to clean the party rooms for our next guests to enjoy.
Time slots fill up quickly, making parties scheduled shortly after the next. We'd like everyone to have a clean and fun experience in our party rooms, which is the reason for our time limit. But the best news is skating, ropes course*, snack bar, and arcade fun lasts the entire session!
*Ropes course is closed until further notice.